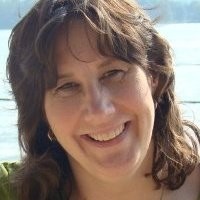 Kelly Boyer Sagert is a member of the American Society of Journalists and Authors (ASJA) and the Society for American Baseball Research (SABR). She has sold thousands of pieces of her writing to magazines, newspapers, online sites, encyclopedias, and literary journals; she started writing online material in 1994 and copywriting in 1997. She ghost blogs for numerous companies; many of them have a national presence. If you're interested in hiring Kelly to write, edit, or fact check for you; as a writing mentor; or to speak at a writer's conference or provide a presentation, please email kbsagert@aol.com. Samples of work found here: https://www.clippings.me/kbsagert Thank you!
She has traditionally published numerous books and has also contributed material to dozens of other books. She has also ghostwritten dozens of books. Her bylined books include:
Victoria Woodhull: Shattering Glass Ceilings (Eden Valley Enterprises, with Bette Lou Higgins, 2019)
Speak the Name (Crisis Chronicles, 2019)
Hidden History of Lorain County (History Press, 2018)
The International City: A History of the Lorain International Festival (Lorain Public Library System, 2018)
Everything to God in Prayer: A Writer's Weekly Devotional (Loconeal Publishing, 2015)
Grandma Gatewood: Ohio's Legendary Hiker (Eden Valley Enterprises, 2012)
Icons of Women's Sport (co-authored this two-book series, ABC-Clio, 2011)
FabJob Guide to Become a Freelance Writer (e-book, FabJob, 2010)
Flappers (Greenwood Publishing, 2010)
FabJob Guide to Become a Fitness Club Owner (e-book, FabJob, 2009; print, 2010)
Encyclopedia of Extreme Sports (Greenwood Publishing, 2009)
American Popular Culture Through History: The 1970s (Greenwood Publishing, 2007)
FabJob Guide to Become A Funeral Director (e-book, FabJob, 2005)
All-Time Greatest Hitters: Joe Jackson (Greenwood Publishing, 2004), a look at one of the most talented — and controversial — athletes of our century
Birth of Illumination (Lorain Public Library System, 2001)
'Bout Boomerangs: America's Silent Sport (PlantSpeak Publications, 1996), which the Australian boomerang coach called "nearly perfect"
Kelly's play, Emma Gatewood: Are You Out Of Your Bloomin' Mind?!, served as the basis of the Emmy-Award-nominated documentary, Trail Magic: The Grandma Gatewood Story, that appeared on PBS. She received sole writing credits. Her script about Victoria Woodhull is being used for a documentary currently in production. Her first commissioned play, Freedom's Light: A Stop Along the Underground Railroad, was performed in the Cleveland area in May 2009 and was nominated for Ohio's Governor's Award for the Arts. Her second play Emma Gatewood: Are You Out Of Your Bloomin' Mind?!, was first performed in August 2013. Her third play, Sisters Forever: The Burrell Family Letters, was performed in January 2014. Additional plays include one celebrating the 100th anniversary of the Cleveland Metroparks System, performed in the Cleveland area. Bound Together: One Great Bundle of Humanity debuted in 2018. In 2023, she wrote Stuck on the Canal for the Cleveland Metroparks System, which was performed for a summer festival. Sagert also writes storytelling programs and other scripts for companies and organizations.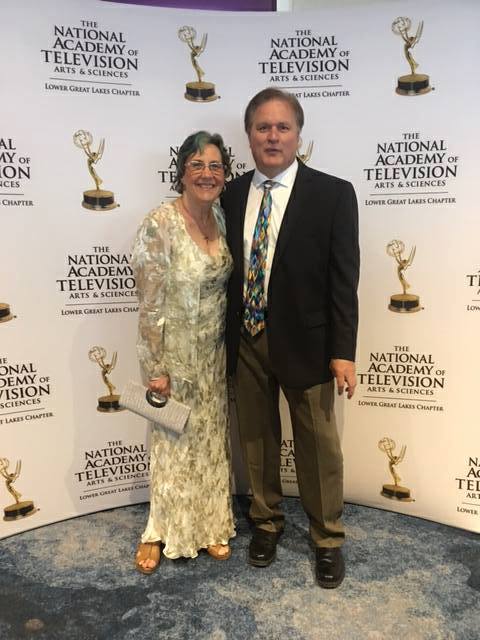 Magazine Editing
Kelly also served as managing editor of Northern Ohio's Over the Back Fence for nearly four years (1997-2001). This magazine, which profiled the art, history, intriguing people and fascinating places along Lake Erie's shores, was nominated by Writer's Digest for their "Top 100 Award" in 1998 and 1999. She served as the contributing editor for the Southern Ohio edition of Over the Back Fence as well, and she also edited five trade magazines and numerous business directories, community guides and travel planners for the company.
Encyclopedia Writing
She writes biographical and educational material for encyclopedias and other anthologies, including publications put out by Macmillan and Gale Group, Greenwood Publishing, Charles Scribner's Sons, ME Sharpe, Harvard University Press, Oxford University Press, University of Indiana Press and Facts on File
Teaching Writing
Kelly often teaches writing in the Encore program at the Westlake Tri-C campus along with non-credit writing courses for Baldwin Wallace University and Polaris Career Center.
Since February 2000, Kelly has been teaching writing online through Writer's Digest University; through this venue, she has taught writing techniques to adults throughout the United States and in several countries around the world. 
Speaking Engagements
Kelly speaks regularly on communications issues at writer's conferences and workshops, including at the American Society of Journalists and Authors Writers Conference, held in New York City, plus those held at The Ohio State University, Youngstown State, Kent State University, Bowling Green State University and Lorain County Community College. She has spoken at Progressive Field (the Cleveland Indians stadium) and the Baseball Hall of Fame and Museum in Cooperstown, New York, and she appeared on an ESPN2 program called 'The Top Five Reasons You Can't Blame the Black Sox.'oft
Scriptwriter of Trail Magic: The Grandma Gatewood Story, which appeared on PBS; was nominated for a regional Emmy Award; and is the winner of a 2019 Chagrin Documentary Film Festival Award among several others.
Author of more than 18 traditional published books
Ghost writer of multiple memoirs for Story Terrace
Experienced playwright with Freedom's Light: A Stop Along the Underground Railroad nominated for the Ohio Governor's Award for the Arts
Highly experienced ghost blogger for dozens of companies, both B2B and B2C
Highly experienced SEO, optimizing content, conducting trainings and creating strategies since 2006
Experienced in content marketing, attending Content Marketing World and earning HubSpot certification
Writer of thousands of published pieces, including newspaper and magazine articles, encyclopedia entries (including for publications by Harvard University and Oxford University Press), short stories, personal essays, and more
Writing teacher at local colleges (non-credit), writer's conferences and workshops since 1997; freelance writing coach
Her work is regularly cited in academic research.