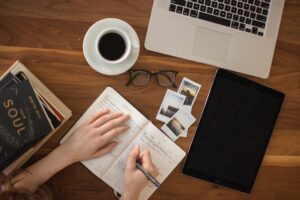 I will be teaching Writing the Memoir 101 for Writer's Digest University, starting on February 24, 2022. Here's more info (I hope to see you there!):
Share memorable stories and experiences through writing. While writing a book-length personal story can be one of the most rewarding writing endeavors you will ever undertake, it's important to know not only how to write about your personal experiences, but also how to translate and structure them into an unforgettable memoir. The goal of this course is to teach you how to structure your stories, develop your storytelling skills, and give you the tips, techniques, and knowledge to adapt your own life stories into a chronological memoir. Learn more about the genre through Writing and Selling Your Memoir by Paula Balzer and The Truth of Memoir by Kerry Cohen.
You'll take a look at personal memoirs as well as memoir writing prompts and tips. Learn how to write a powerful memoir that will engage readers for years to come.
Course Structure
This course will consist of six two-week sessions. Each session will include online lectures (text-based) and recommended reading, along with a writing assignment related specifically to your memoir, which will be submitted to your instructor for private review at the end of the first week of each session. During the second week of each session, work will be posted for group review and feedback to class members who choose to participate. Throughout the course, you will be able to participate in asynchronous lecture discussion and encouraged to take advantage of ongoing informal discussions and posted self-directed writing exercises.