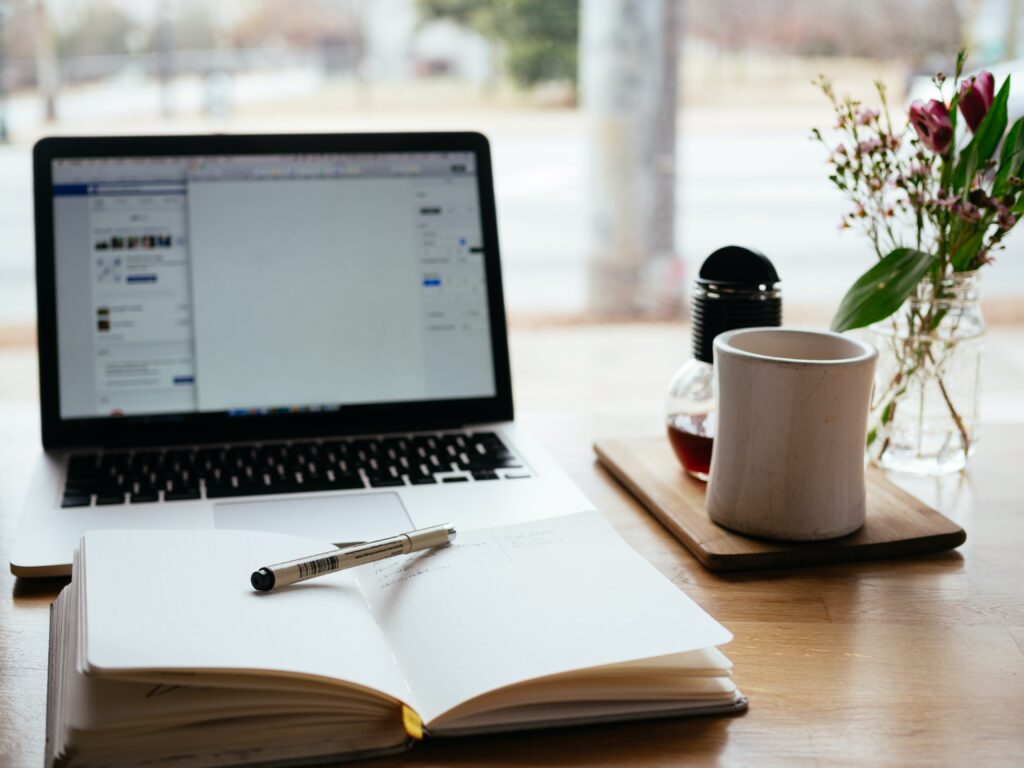 I recently came across a book proposal that I'd written in 2013, one that was ultimately rejected because the publisher felt there were too many books on the subject already. So, I thought it might be helpful to share it with you, a guide to how to write a nonfiction book proposal. Note that I'm not suggesting that ALL book proposals should look this way. The publisher I was querying had specific requirements and I followed them. Having said that, this book proposal is fairly typical of what a publisher might want, although shorter than many others I've written. As a second note, I would have used "enslaved person" or other similar language, rather than "slave," had I wrote this proposal today. 
Book Proposal Example
Hello! I have created a proposal for a book titled Remember the Ladies: The Forgotten Women of the Civil War for your Forgotten History series. I have written extensively about the Civil War in numerous ways, sometimes for adults but often for children. One of my projects, tailored for adults and children alike, was nominated for the Ohio Governor's Award. Here are more specifics: I have contributed Underground Railroad and Civil War material to multiple encyclopedias, with topics ranging from female Civil War spies to Civil War journalists, music of the Civil War, and the role of the Ohio River in the war and much more; perhaps my favorite was when I created six in-depth entries for Oxford University Press for their Frederick Douglass project. Instead of writing about Douglass, per se, each of the writers researched and created works that focused on important people in his life. My entries included the Bailey family (his blood family), the cruel overseer who "broke him in," his white German lover from later in life, and more. Although the tone of the text in encyclopedias is too academic for this project, this endeavor has given me significant experience in Civil War research.
In 2005, I published "Fanny Ricketts to the Rescue" in the children's history magazine, Cobblestone. There is more about what Fanny did to help her Civil War Captain husband located later in the proposal.
In 2009, a play that I wrote, Freedom's Light: A Stop Along the Underground Railroad, was performed 11 times in the Cleveland area, produced by True North Cultural Arts. It was attended by adults and children alike and was nominated for the Ohio Governor's Award. Here are excerpts from the nomination, which includes multiple letters of support:
The most powerful and moving of the commissioned plays was Freedom's Light: A Stop Along the Underground Railroad, written by local published author, Kelly Boyer Sagert . . . Freedom's Light was sold out for eight of the eleven shows. Over 2,000 people saw the production and many were surprised to discover the vital part Lorain County played in the Underground Railroad.
Of all the plays, Freedom's Light: A Stop Along the Underground Railroad delved most deeply, and rewardingly, into a chapter of Lorain County history that deserved public attention, and put the audience into that proud, but little-known moment in local history as only the power of the live performing arts can do. More than 2,000 audience members went away enriched by this excellent theatrical performance.
The Lorain County Urban League was pleased to sponsor Freedom's Light: A Stop Along the Underground Railroad. This play was a great opportunity for everyone to see, feel and hear what runaway slaves persevered through to obtain their freedom.
In 2012, I updated the Road to Freedom script for the Lorain County Metroparks. This is an interactive program for children, which gives the youth an opportunity to participate in a slave escape to bring history to life for them. It has been performed multiple times since for hundreds and hundreds of elementary-school-aged children.
In 2012, I co-wrote a script for Black History Month about an historical woman who escaped slavery with several young children. She made it all the way to Northern Ohio with them, but then needed to make the excruciating choice to leave a seriously ill four year old, Lee Howard Dobbins, in the care of Oberlin citizens so that she could rescue the remaining children by taking them to Canada. This two-person play was performed twice for elementary-aged school children.

I also created "The Girl in the Window" for Eden Valley Enterprises, a non-profit group that creates original historical material for schools, libraries, historical groups, and more. My story focuses on Civil War diarist, Frances Dallam Peter, and is part of the

American Spirits

storytelling program that is regularly presented at Halloween.
Later in the proposal, I will include my full-length resume. I have been writing and editing professionally for 23 years, and I have published a dozen books and contributed material to dozens more. More later!
Remember the Ladies: The Forgotten Women of the Civil War
This book will be written largely for girls, (although there is no reason that boys couldn't read it!). Too often, Civil War history focuses on bloody battles and features the heroic men who fought in them. That's an important part of our American heritage, without a doubt, but the truth is that women did not sit idly by with their knitting and simply wait by the fire for the menfolk to return. In fact, some of the most daring feats during this extraordinary time in our history were performed by what was then considered to be the "weaker sex," both in the South and in the North. This book will share the exciting adventures of females during the Civil War, stories that are unfortunately largely lost, hidden away in footnotes, and stored away in the dusty trunks of the past.
Each section will contain pullout quotes that are labeled "Fun Facts" and end with entertaining activities and crafts that relate to the stories just shared; at the end of the book will be a "scavenger hunt" where readers need to find facts mentioned about each of the women profiled. If a child finds all of the answers and emails them, he or she will get a certificate proclaiming him or her to be extraordinary. I can create a page on my website to receive these answers, if that makes the most sense to you, and send out the certificates with a personalized note.
In fact, I am willing to create an entire section of my web site that will be dedicated to Civil War stories, activities, and resources for children (and, if it makes sense, also for parents and teachers; the homeschooling market is a good opportunity to target this way). This will give Remember the Ladies an appeal that older books without a complementary interactive web presence lack.
This book will appeal to girls who love history, of course, but also to girls who love adventure stories and who love to be empowered by discovering what females can accomplish, even in the direst of circumstances. To quote my niece, Erin, when she was just five and wanted us to win a race in which all of the other runners were male: "Remember, Aunt Kelly . . . Girl Power!" (Is it any surprise that Erin now plays varsity-level sports in high school?)
Annotated Outline
Introduction

: I will give an overview of what readers can expect and encourage them to read closely because there will be a scavenger hunt at the end.

Angels in the Dark: Women of the Underground Railroad

: Here, I will profile forgotten women such as Eliza Robbins, Catharine Coffin and Jean Rankin who were the quiet heroines who helped hundreds – or even thousands – of slaves to escape. These women were compassionate and merciful. Two of these women appeared in my play,

Freedom's Light

, but I will do more research at the Rankin House Museum, Levi Coffin House and Underground Railroad Museum.

Activity

: singing spirituals that were used to help people find their way along the Underground Railroad, such as "Follow the Drinking Gourd."

Mistresses of Disguise: Female Soldiers:

This chapter will focus on women such as Sarah Edmonds and Jennie Hodgers who dressed like men, assumed new identities and fought in the thick of battle. These women were daring and courageous. I have already written encyclopedia entries on individual women disguised as Civil War soldiers, but will conduct more research to flesh them out as fully as historical records will allow.

Activity

: tips on creating costumes, both male and female, plus flags, drums  and the like to put on a skit for a school project, Girl Scout event – or just friends in the backyard.

Whispers in the Night: Secret Spies:

From Pauline Cushman in the North to Bella Boyd and Rose O'Neal Greenhow in the South, there were hundreds of female spies who passed along vital information during the war years. These women literally risked life and limb, because a captured spy could be severely punished. Again, I have written about some of these women in encyclopedias, but will conduct even more research for this book. Side note: two women who did some spying were so special that they will appear in their own chapter near the end of the book.

Activity

: creating and breaking secret codes, plus how to use "wigway," a system of messages created with flags or torches and used during the war.

Power of the Pen: Females with a Diary:

From Mary Chesnut in the South to Frances Dallam Peter in the North, it is thanks to the diaries of bright and observant women that we know much of what we do about the lives of civilians during these extremely trying days. Frances Dallam Peter is in fact the heroine of "The Girl in the Window," found in the appendix of this proposal.

Activity

: to encourage girls to journal about the world around them, we could include lined diary pages in the book and/or include tips on how to make your own special personalized diary. It will also contain directions on how to create homemade ink for your quill pen.

Ladies of Mercy: Helping Hands

This section will feature women such as Jennie Wade, a 20-year-old who kept providing freshly baked bread and refreshing water to Union soldiers fighting in Gettysburg. Jennie ended up being the only civilian killed in the Battle of Gettysburg, hit by a stray bullet as she was kneading more dough to feed the soldiers. It will also feature Fanny Ricketts, a Union woman who refused to believe her husband was killed during the Battle of Manassas. She traveled through dangerous enemy territory until she found James in a Confederate prison. She stayed with him, nursing him, cooking for him and other prisoners, and otherwise providing cheer and comfort until her husband was released. And, of course, there is the nurse Clara Barton who, while not as forgotten, serves as a symbol of selfless compassion.

Activity

: this chapter will end with Civil War recipes that can be made today, along with interesting slang of the era that is focused on food.

First Ladies: North & South

This chapter will compare and contrast Mary Todd Lincoln and Varina Davis. Although Mary Todd Lincoln is not forgotten, Varina Davis is.

Activity

: word search puzzle that focuses on politicians, generals and the like from the Civil War era.

Perhaps the Bravest of All:

This chapter will feature black women who performed acts of great courage and intelligence. Although Harriet Tubman is not as "forgotten" as most of the other ladies, she faced at least four huge challenges: she was from the "weaker sex"; she was black; she was an escaped slave when she performed her most heroic feats; and she suffered from a head injury from her days in slavery. This chapter will also feature Mary Bowser, a black woman who was believed to be illiterate by almost everyone who knew her. She used this to her advantage when she worked in the home of Confederate president, Jefferson Davis, and passed along key information to another woman, Elizabeth Van Lew (better known as "Crazy Bet") who then passed it along to Union commanders.

Activity

: how to make a "housewife," which was a sewing kit to help people take care of practical needs of the day, which was the fundamental role of slaves – to make lives easier/better for others.

Fact Versus Legend:

This chapter will share how some of what we know about these women is fact and other parts are legend and, still other parts, a mixture.

Scavenger Hunt

Glossary
Competitive Analysis
This will certainly not be the first book about women during the Civil War, but it will be more comprehensive than what's currently available; it will combine historical information with fun activities in a more entertaining, interactive way than what's been written; and it will portray some women that most of these other books don't even mention. Because so many of these books are not brand new, their web presence is not typically significant.
Many of the books currently available focus on just one aspect of women and the war, such as these examples (one includes activities but without the focus on females):
I'll Pass for Your Comrade: Women Soldiers in the Civil War (Houghton, 2008)

After the Rain: Virginia's Civil War Diary (Scholastic, 2002)

When Will This Cruel War Be Over?: The Civil War Diary of Emma Simpson, Gordonsville, Virginia, 1864 (Scholastic, 2003)

A Light in the Storm: The Civil War Diary of Amelia Martin, Fenwick Island, Delaware, 1861 (Scholastic, 2003)

The Civil War for Kids: A History with 21 Activities (Chicago Review Press, 1999)

Spies! Women in the Civil War (Shoe Tree Press, 1992)

Elizabeth Van Lew: Civil War Spy (Signature Lives: Civil War Era) (Compass Point Books, 2005)

Nurse, Soldier, Spy: The Story of Sarah Edmonds, a Civil War Hero (Abrams Books for Young Readers, 2011)

Women Civil War Spies of the Confederacy (American Women at War) (Rosen Publishing Group, 2004)

Harriet Tubman, Secret Agent: How Daring Slaves and Free Blacks Spied for the Union During the Civil War (National Geographic Children's Books, 2006)

Mary Chesnut's Civil War (Yale University Press, 1993)
Some focus on women in the Civil War in general, but are coloring books:
Famous Women of the Civil War Coloring Book (Dover Publications, 1999)

A Coloring Book of Civil War Heroines (Bellerophon Books, 1989)
Here are books that take a more comprehensive approach, but will lack the interactive, fun nature of Remember the Ladies. (Plus, when I create a section on my website that shares more Civil War activities and resources for children, as well as for parents and teachers, this will further differentiate the value of Remember the Ladies):
Daring Women of the Civil War (Enslow Elementary, 2004)

A Separate Battle: Women and the Civil War (Young Readers' History of the Civil War) (Puffin, 1996)

Outrageous Women of Civil War Times (Jossey-Bass, 2003)

Great Women of the Civil War (We the People) (Compass Point Books, 2006)

Women and the Civil War (The Civil War: a Nation Divided) (Chelsea House Publishing, 2009)
Book Length:
I reviewed a number of children's books (ages 7 – 12) at Barnes and Noble and these three books appeared to be the closest to what I am envisioning:
Torn Thread

by Anne Isaacs (Blue Sky Press, 2002): 188 pages in too small of print

Twice Toward Justice

by Claudette Colvin (Square Fish, 2010): 150 pages in a nice-sized font

Red Scarf Girl: A Memoir of the Cultural Revolution

by Ji-Li Jiang (HarperCollins, 2008): 285 pages in a nice-sized font
First Draft:
I will need at least a year, so that I could do more in-depth research and do justice to each person profiled. So, we should settle on a deadline of somewhere between 12 and 18 months.
Promotion Ideas:
For the past seven years, I have served as a consultant for a large numbers of online businesses, including Fortune 500 companies, sharing how they can build up their Internet presence through quality content. For this book, I will treat myself as one of my clients! I will create a valuable section on my site that will contain Civil War information, resources and fun activities, and I will promote that online, with

Remember the Ladies

as the main focus.

Social media: I have a decent-sized social media following and I will continue to expand it over the upcoming 18 months; it currently is as follows:

Facebook audience of 876

Twitter audience of 1,209

Google+ audience of 3,132

LinkedIn connections of 451

Total social media connections of 5,262

Klout influence score of 60
One of the most effective ways that I can promote my book is through writer's conferences where writers often buy each other's books and where book signings often take place. I have created and organized two annual writer's conferences (the Ohio Writer's Conference and the Heritage Christian Writer's Conference) and, just last year, I spoke at the prestigious American Society of Journalists and Authors in New York City on the topic of historical writing. I oversaw that panel and also participated. I speak at many other writer's conferences, as well, typically in Ohio, Pennsylvania and New York, but I can expand my horizons even further.

For the biography that I wrote on Shoeless Joe Jackson, I spoke at the Cleveland Indians' media room to a group of baseball researchers and writers; and at the Baseball Hall of Fame and Museum in Cooperstown, New York for the same type of audience. I also appeared on a television show for ESPN2 titled "Top Five Reasons Not to Blame the Black Sox" and have been filmed for a Joe Jackson documentary that will appear on the independent film circuit. I mention this to show how I have been able to successfully promote my books.

I recently hired Big Big Design to redo my website and blog. I regularly ghost blog for a variety of businesses, guest blog on numerous sites under my own name and blog for Purina. Once my site is redesigned (target date of July 31, 2013), I will focus on strengthening my own blog audience so that it will be built in time for the release of

Remember the Ladies

. (Like the plumber with leaky pipes, I have spent significantly more time on building up other people's blogs at the expense of my own, but that stops now!)

I also give presentations on book topics at libraries, historical groups, church groups, business groups and the like, and I will add this topic to my repertoire.

When we visit Civil War sites (Gettysburg nine times, Antietam three times, Harper's Ferry twice and most major Virginia battle sites at least once), some of the biggest hustle and bustle takes place in gift shops, where books often dominate the space, including children's books. I'd love to sign books for these shops! As just one example, I could see this book in the two Jennie Wade buildings in Gettysburg, along with several of their bookstores.
This is a more recent resume of mine; when I wrote this book proposal, many of these things were still in the future!
Resume
Kelly Boyer Sagert, a member of the prestigious American Society of Journalists and Authors (ASJA), has also sold thousands of pieces of her writing to magazines, newspapers, online sites, encyclopedias and literary journals.
She has published eleven full length books, plus a shorter e-book (Grandma Gatewood: Ohio's Legendary Hiker). She has also contributed material to more than one dozen other books.
Kelly's books include:
Icons of Women's Sport

(co-authored this two-book series, ABC-Clio, 2011)

FabJob Guide to Become a Freelance Writer

(e-book, FabJob, 2010)

Flappers

(Greenwood Publishing, 2010)

FabJob Guide to Become a Fitness Club Owner

(e-book and print book, FabJob, 2009)

Encyclopedia of Extreme Sports

(Greenwood Publishing, 2009)

American Popular Culture Through History: The 1970s

(Greenwood Publishing, 2007)

FabJob Guide to Become A Funeral Director

(e-book, FabJob, 2005)

All-Time Greatest Hitters: Joe Jackson

(Greenwood Publishing, 2004)

Birth of Illumination

(2001), a work-for-hire book for the Lorain Public Library about the rise of the public library system in Toni Morrison's hometown

'Bout Boomerangs: America's Silent Sport

(PlantSpeak Publications, 1996), which the Australian boomerang coach called "nearly perfect"
For four years (1997-2001), she served as managing editor of Northern Ohio's Over the Back Fence. This magazine, which profiled the art, history, intriguing people and fascinating places along Lake Erie's shores, was nominated by Writer's Digest for their "Top 100 Award" in 1998 and 1999. She served as the contributing editor for the Southern Ohio edition of Over the Back Fence as well, and she also edited five trade magazines and numerous business directories, community guides and travel planners for the company.
Kelly's first commissioned play, Freedom's Light: A Stop Along the Underground Railroad, was performed in the Cleveland area in May 2009; her second play, Trail Magic, will be performed in August 2013 and her third play, Sisters Forever: The Burrell Family Letters, will be performed in January 2014.
Since February 2000, Kelly has been teaching writing online through Writer's Digest; through this venue, she has taught writing techniques to adults throughout the United States and in several countries around the world.
She writes biographical and educational material for encyclopedias and other anthologies, including publications put out by Macmillan and Gale Group, Greenwood Publishing, Charles Scribner's Sons, ME Sharpe, Harvard University Press, Oxford University Press, University of Indiana Press and Facts on File.
Kelly speaks regularly on communications issues at writer's conferences and workshops, including at the American Society of Journalists and Authors Writers Conference, held in New York City, plus those held at The Ohio State University, Youngstown State, Kent State University, Bowling Green State University and more. She has spoken at Progressive Field (the Cleveland Indians stadium) and the Baseball Hall of Fame and Museum in Cooperstown, New York, and she appeared on an ESPN2 program called 'The Top Five Reasons You Can't Blame the Black Sox.'
Remember the Ladies: The Forgotten Women of the Civil War (writing sample)
FYI to publisher: I am not suggesting that this text would appear, as is, in the book. Instead, I am writing an overview in the tone that I would use, to provide you with a sample.
In 1776, a woman named Abigail Adams wrote to her husband, John, who was fighting for independence from Great Britain. In her letter, dated March 31, she begged him to "remember the ladies" since men often got better treatment and more rights than women. Overall, the men took care of "important" matters, like work and politics, while women took care of children and the household. And, what men did was recorded in history books far more often than what the women did. This book, though, remembers the ladies of the Civil War era, both from the Union (Northern) side and the Confederate (Southern) side). These women include:
Sarah Edmonds and Jennie Hodgers, who dressed like men so that they could participate in battles. Women were not allowed to fight in the Civil War, because most people at the time believed women should stay home and take care of the cooking and cleaning. So Sarah and Jennie and others like them needed to keep their identities secret. How did they fool so many people – and for so long? Well, men as young as 18 could join the Union Army, and even younger ones lied about their age and signed up, anyhow. In the Confederate Army, officials never set an age limit, so younger males signed up. Women could pretend to be a teenaged boy, especially if they cut their hair really short, covered their face in dirt and wore loose clothing. They often kept to themselves so that nobody got to know them very well, and so they could keep their secrets safe.

Fun fact

: Jennie Hodges kept pretending to be a man for 50 years after the war ended. When she lived in a nursing home as an older woman, the nurses figured out she was female, but they kept her secret for a long time.

The dashing Bella Boyd, who recklessly spied for the Confederate Army, carrying important messages between two generals. Bella was rebellious even as a child. When her parents told her she couldn't attend a party because she wasn't old enough, she went anyhow – riding a horse that WAS old enough to attend. Because the guests found this entertaining, her parents didn't punish her. It's possible that this is partly how Bella learned that being charming could get her out of tight spots, including when she was captured and arrested more than once for being a spy. And, men did find her charming, in spite of her long face that was described as "horsey." In fact, in 1863, after her second arrest, she ended up flirting with and eventually marrying the Union captain who captured her. Can you just imagine how shocking that must have been?

The battle of Gettysburg (July 1, 1863-July 3, 1863) was the bloodiest of the entire Civil War, with more than 50,000 men killed, wounded or missing in action. It was a terrible time. Only one civilian (non-soldier) was killed and that was 20-year-old Mary Virginia "Jennie" Wade. She and her family were staying in her sister Georgia's house in the middle of town. Georgia was very pregnant and she had her baby just one hour before the Confederate Army arrived in Gettysburg. Jennie and her family wanted to help the Union soldiers, so they would take bread and water out to them. The Confederate soldiers knew that the Union soldiers would go to their house and so their sharpshooters (soldiers who were the most accurate with their guns) would aim towards the house where Jennie was staying. More than 150 bullets hit the north side of the home alone. Sadly, one of them went through two doors and hit Jennie in her shoulder while she was making bread dough. She did not survive. Jennie was said to be engaged to Johnston "Jack" Skelly, a corporal in the Union Army. In another tragic twist, he was fighting at Gettysburg, was captured and died on July 12

th

. Fun fact: Because of this romantic tragedy, legend claims that an unmarried woman who sticks her ring finger through the hole of the bullet that killed Jennie will be married within the year. Countless thousands of people visit this house in Gettysburg each year – and many of them stick their fingers in the bullet hole. Those who end up getting married within a year will sometimes send letters to the organization that offers tours to the home, sharing their wedding stories.

Fanny Ricketts fidgeted during the entire church service on July 12, 1861. She tried to pay attention, but she kept hearing the sounds of gunfire – and her husband, Union Army Captain James B. Ricketts, was fighting there at Manassas. She kept worrying that he would get hurt. Not too long afterwards, Fanny received the sad news that her husband had been killed in battle. She refused to believe that, though, and traveled along dangerous roads, filled with the enemy army, to find James. She did find him in a Confederate prison camp. When the injured and weak James saw his beautiful wife, legend says that he whispered, "Fanny Ricketts. I knew you could come." (

note to Prufrock

: I have the text from Fanny's diary, which was given to me by the U.S. National Park Service. She didn't mention this, and no other eyewitness reports have surfaced, so that's why I say it is a legend.)
FYI to Blog Readers
I included another sample of my writing here that I had permission to share with the publisher, but I don't have permission to include it in my blog post. So, you'll need to imagine an historical fiction piece about a Civil War-era woman here!