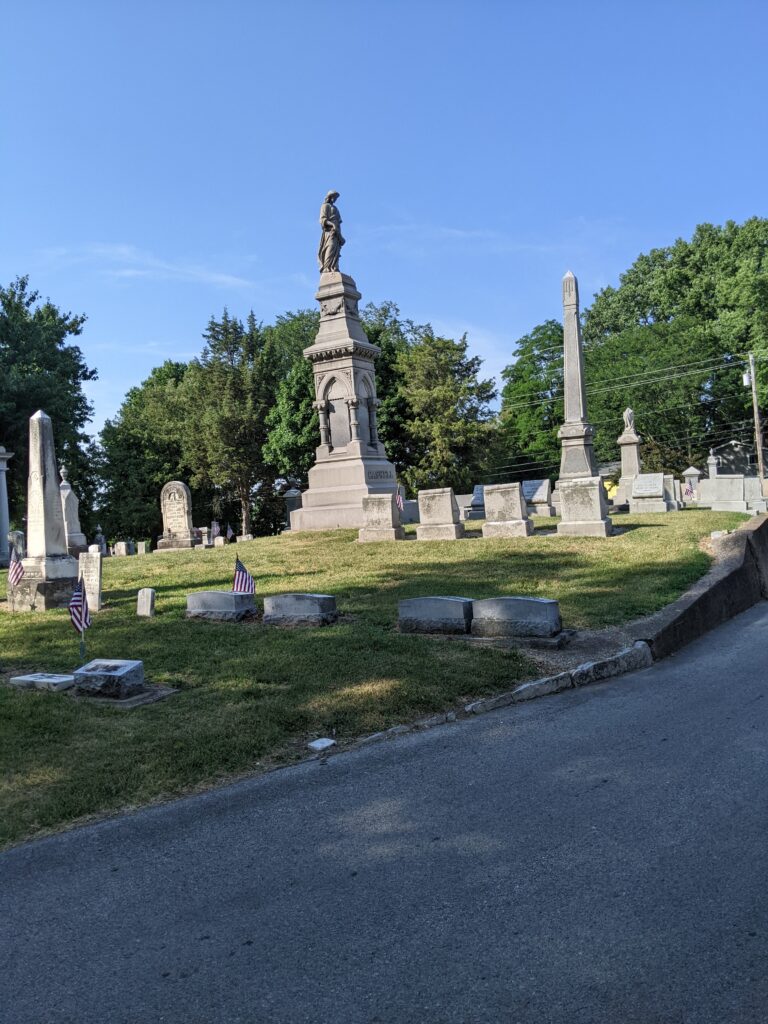 Calvin Caswell played a significant role in the life of Wells Waite Miller (the Civil War soldier whose life I'm researching). Calvin was his father-in-law—and the two of them seemed to be quite close, so it made sense to research Calvin's life. Plus, he is a fascinating man all by himself.
Tribute to Calvin Caswell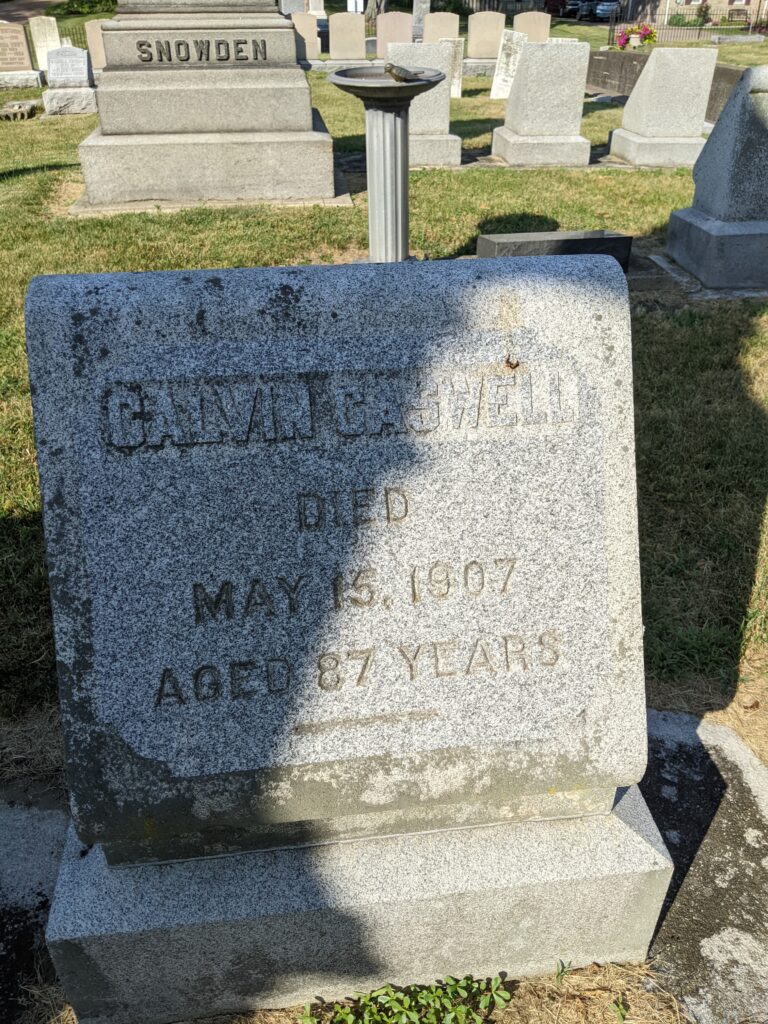 In his obituary in the Sandusky Daily Register, it notes the following: "As a private citizen, as a father, a husband, a counseller and friend, Mr. Caswell was ever loving, kind, helpful and generous. Himself pure in thought and purpose, he suffered no morally loose and unclean actions in his presence so far as he could control these things. Incapable of meanness or petty personalities he was generous to a fault, indulgent toward those whom he loved, loyal to his friends and forgiving to his enemies and withal a man of remarkable self control and poise, a man who hated meanness and crookedness and petty smallness, dishonesty and shame in high and low places with all the intensity of his nature and who loved that which was clean and pure, and loving, kind and honest and upright with all the strength of his manly heart."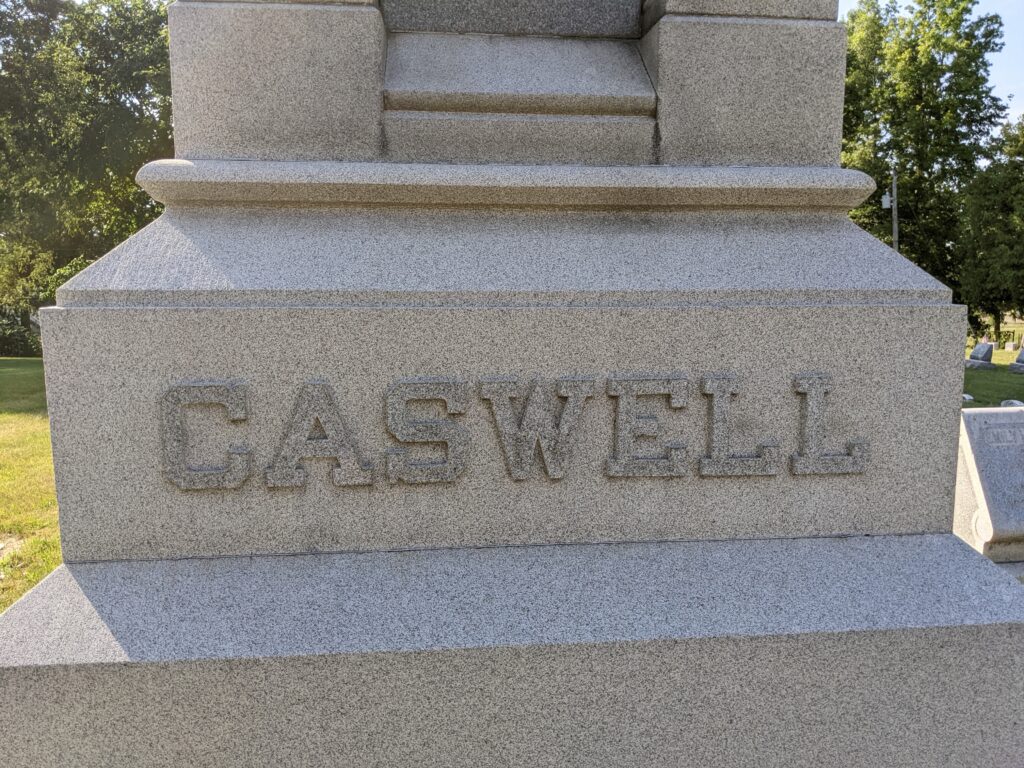 One person who was not at the funeral service: Wells Waite Miller who had died thirteen months earlier.
Caswell Family History
According to the History of Erie County, Ohio (published in 1889; see page 554), Calvin Caswell was born in 1819 in Steuben County, New York to Thomas Caswell, Jr. (1793-1853) and Elinor/Eleanor (née Force, 1802-1882). The date of Calvin's birth: September 30. Other sources say he was born in Schuyler County, and this seems much more likely.
Revolutionary War Officer
Going back two generations, his grandfather, Thomas Caswell, was born in 1756 and married Meriam Smith. He fought in the Revolutionary War, serving as a military officer for seven years. Calvin's grandfather grew up on a farm "enjoying such slender school opportunities during the brief winter months as were available in those days, but being a wideawake and diligent student in the great school of self-culture and self-instruction, not only in his earlier years but through all the changing periods of a varied and busy life so that he enjoyed the reputation of being an exceptionally well informed and well read man on all questions of private interest and public concern. He was naturally an apt and ready student in the school of life and showed a remarkably keen and intelligent interest in all affairs of public and private welfare to the end of his long and active life." He died on October 8, 1831 at the age of 74 or 75.
War of 1812 Soldier
Their son Thomas was born in Massachusetts in 1793. When the War of 1812 commenced, he fought in a New York unit. While in New York, after the war had ended, he married Eleanor some time around 1815. Thomas and Eleanor Caswell had several children, starting with Daniel in 1817, followed up by Calvin in 1819, and with other siblings named Elisha (1822), Rufus (1830), Walter (1832?), Obed (1835), and Julia—and there may have been another daughter. In 1836, Thomas purchased a 500-acre farm in Margaretta Township, Ohio.
Calvin Caswell and Ohio
In the spring of 1839, Calvin came to Ohio to take care of his father's property during the summer months. He returned to New York but came back again in the summer 1840 with his brother Daniel. When, specifically, he went back to New York in 1840 isn't precisely known—but he was back in time to "cast his first ballot, at the age of 21, for William Henry Harrison, the popular hero of Tippecanoe, walking 16 miles and helping to carry a trunk the last night of his homeward journey, so that he might carry out his cherished plans and not disappoint his friends, an act which was strikingly characteristic of the man's overcoming perseverance and his victorious and unflinching determination."
On February 13, 1841, Calvin married Louisa Ellison, a woman from Yates County, New York who was about five years younger than he was. That spring, when Calvin and Louisa came to Ohio, they stayed, to "grow up with the growing country and to contribute his full share to its progress and development." Louisa gave birth to two daughters in fairly quick succession (Emily L. around 1842 and then Mary Helen on March 25, 1844).
Series of Losses
Although Castalia was much more settled than it was just a couple of decades before, life still wasn't easy for the settlers— and Calvin went through a series of losses over the next several years. Louisa died on May 23, 1846, only living to be 22 or 23 years old, leaving him with two young daughters to raise. On September 2, 1853, Calvin's father, Thomas, died.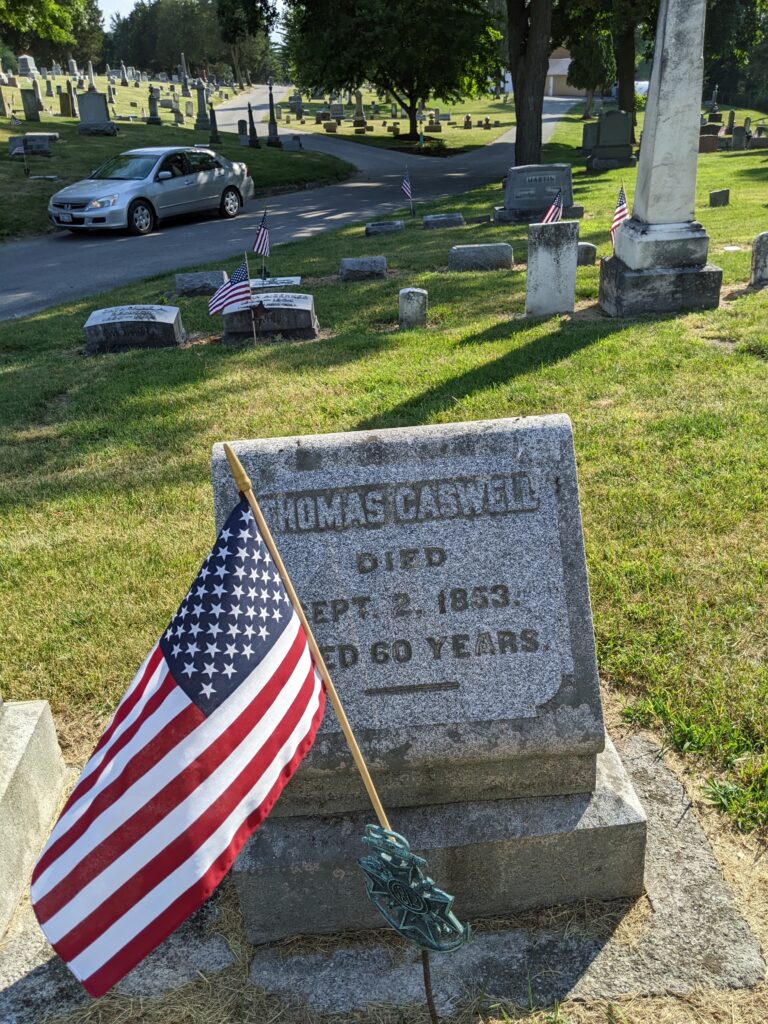 Calvin still hadn't remarried, and it took another loss for him to do so. On October 21, 1854, his older brother Daniel died, leaving Serena Jackson Caswell a widow with children of her own.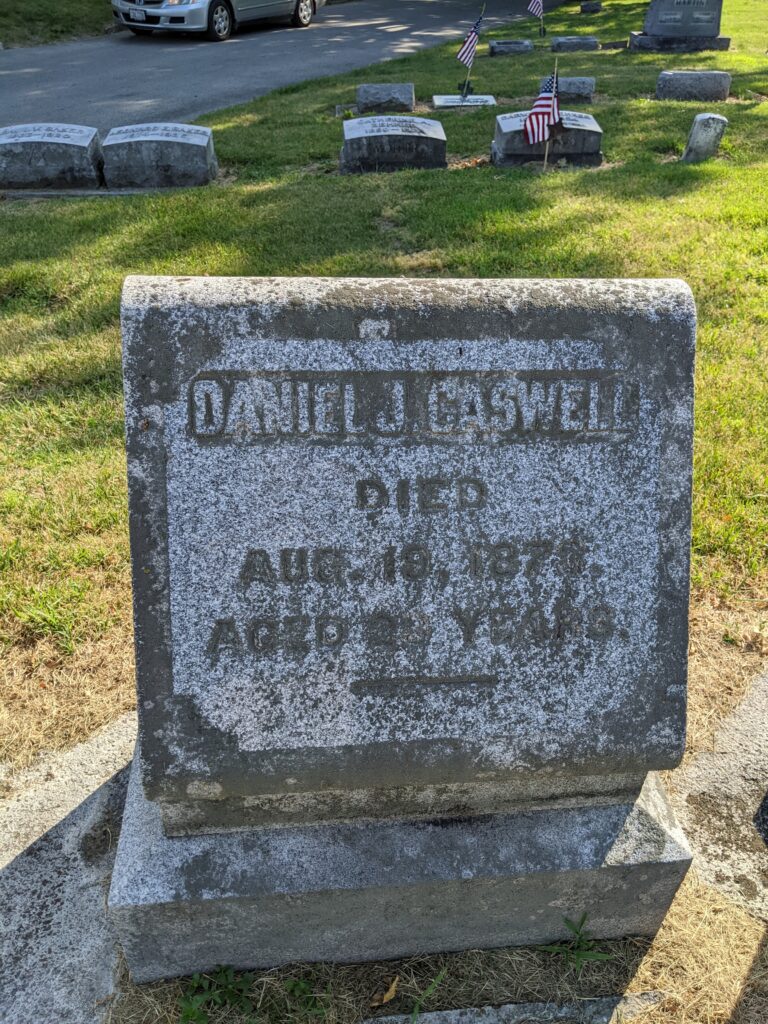 So, in March 1856, Calvin married his sister-in-law, and this couple raised Daniel's and Serena's children: Milton Jackson (b. October 14, 1846) and Erva (b. October 23, 1852). Daniel and Serena had had a third child but, by this point, only the two were still living.
There's so much more to tell about the life of Calvin Caswell, but it will need to wait for another day!
Wells Waite Miller: Exploration of His Life and Times
I'd like to share my research about Wells Waite Miller from Castalia, Ohio with you. Although I've written the material in the order in which I've found research material, I now roughly have the posts in the order in which the events occurred.
Blog posts I've written on the subject so far include:
Enlisting in the Civil War
Calvin Caswell (current post)
Amos and Corinne Miller
"Speaking the Names: A Tale of Two Brothers" at Ashland University's Black Fork Review
I invite you to become part of this journey, sharing my posts with people who enjoy reading historical biographies.
If you read this material and have additional information that's directly tied to Miller or sets context about his life—or you've spotted errors—please email me at kbsagert@aol.com.