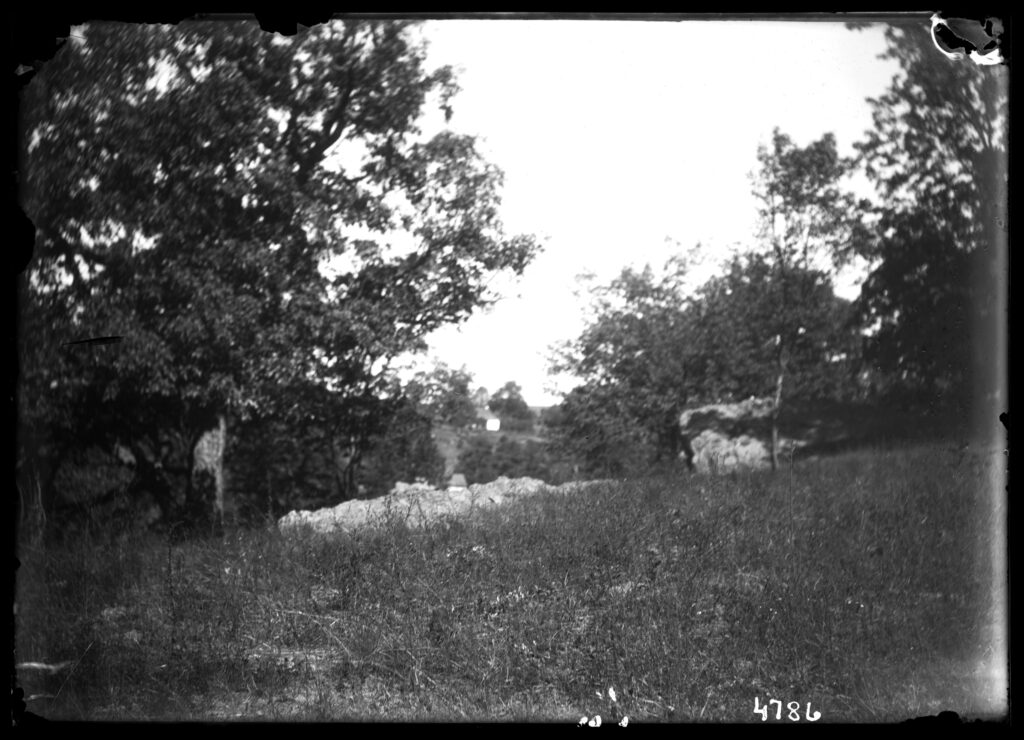 The Miller family—Amos, Emily, Lodowick, and Wells Waite—moved to Castalia, Ohio in 1852. During the first ten years of young Wells's life, however, the family lived in the rural town of Enfield, New York. According to Enfield historian, Sue Thompson, the area was settled by John Giltner and Judah Baker in 1804. Registered as a town in November 1820 and officially registered with New York on March 16, 1821, thirty-six lots existed: the southern part of a military township lot (number 22, Ulysses).
So, what does that mean, exactly? Going back further in time (July 3, 1790), Revolutionary War veterans drew for lots in the Military Tract in Central New York. This large amount of land was divided up into twenty-eight townships, most of them named after a famous Greek or Roman. That's because the man who named them—Assistant Secretary of State in New York, Robert Harpur—was a Columbia College classics scholar. Each township was then divided into one hundred lots of six hundred acres apiece.
Many men received an award of land, the specifics depending upon their rank in the war. Privates/noncommissioned officers might receive five hundred acres if they pulled a winning number out of a ballot box. Majors, as another example, could receive two thousand acres.
Land Appropriation from the Iroquois
Sadly, for the men to obtain this land, it needed to be taken away from the area's current inhabitants. During this time period (1788-1822), the tribe lost 95 percent of their land as Europeans and Americans moved to New York.
Back to the Land Lottery
Records note that 2,090 people could claim land because of their war service although many didn't occupy it or they sold it to land speculators or others who wanted the acreage. So, is this how the Miller family ended up in Enfield, New York? Unlikely.
Revolutionary War Soldier: Aaron Miller
Amos's father, Aaron Miller, did serve in the Revolutionary War. But he lived in and enlisted in Massachusetts, not New York.

According to one of Aaron's sons (Amos's older brother) Dewey, Aaron moved to Remington, New York in about 1792 and, in 1800, to "Brookfield, Madison county." He shared this information in a published interview in the Batavian on October 22, 1877. This makes sense because people began to settle that area in the 1790s and because Amos was born in Brookfield. So far, I've not found any evidence that the Miller family received any land allotment in return for Aaron's service. In fact, according to Daughters of the American Revolution (DAR) records, his claim for a pension was rejected because he didn't serve ninety continuous days.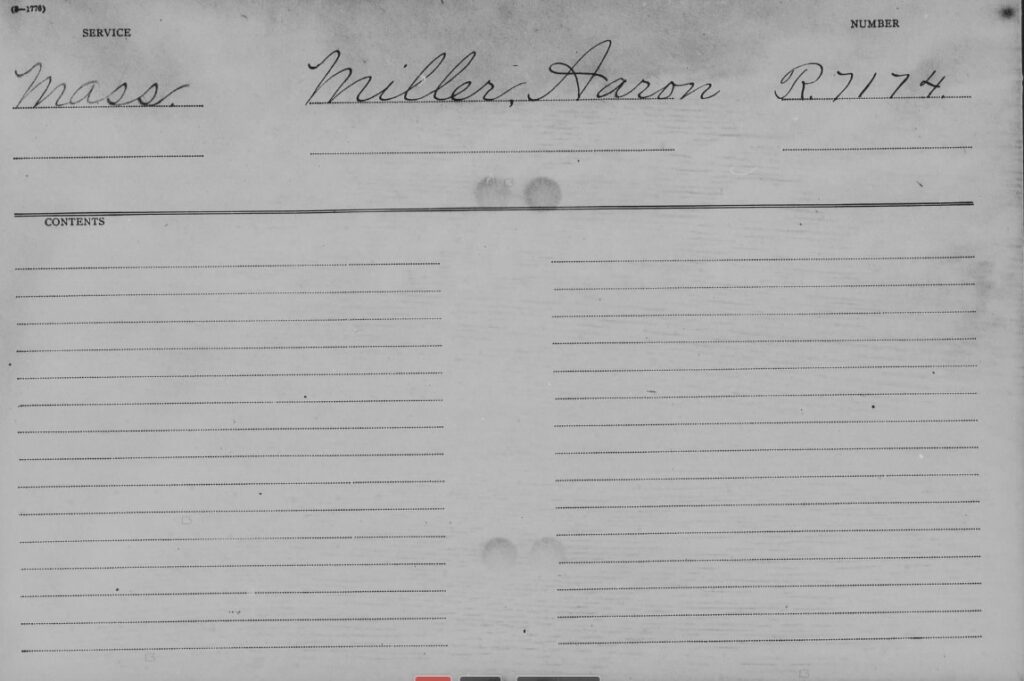 If this is our Aaron Miller, the lines for pensions and land grants look quite empty, helping to confirm DAR conclusions.
Revolutionary War Soldier: Aaron Graves
Is it possible that the land came because of war service in Emily Graves Miller's family? So far, I haven't found evidence for that, either. Her grandfather—also named Aaron—may have fought in the war. I'm trying to verify that this is the right soldier.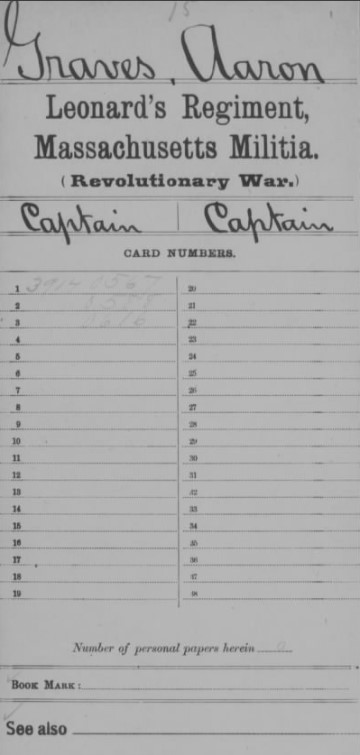 Her grandfather is buried in Massachusetts, so this may be him. But it doesn't suggest that he would receive a land grant in New York. Emily's father, Lucius Graves, was born in Massachusetts but died in New York. So he's the one who moved. Emily Graves Miller was apparently born in Preston, New York, so the migration must have occurred before 1801.
The answer may simply be that the Millers and Graves moved to New York from New England as part of the westward movement that happened after the American Revolution.
More About Enfield, New York
Enfield Falls is in SE Enfield, and this video shows amazing historical photos and gives context. The town is in Tompkins County, located just west of Ithaca, and is also bordered by Ulysses, New York (remember the name of the military tract?).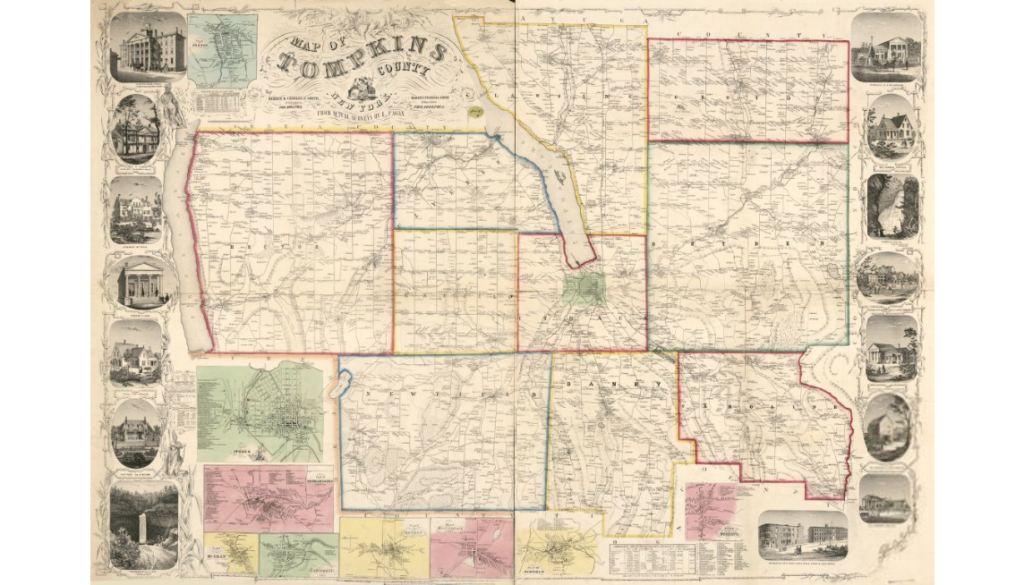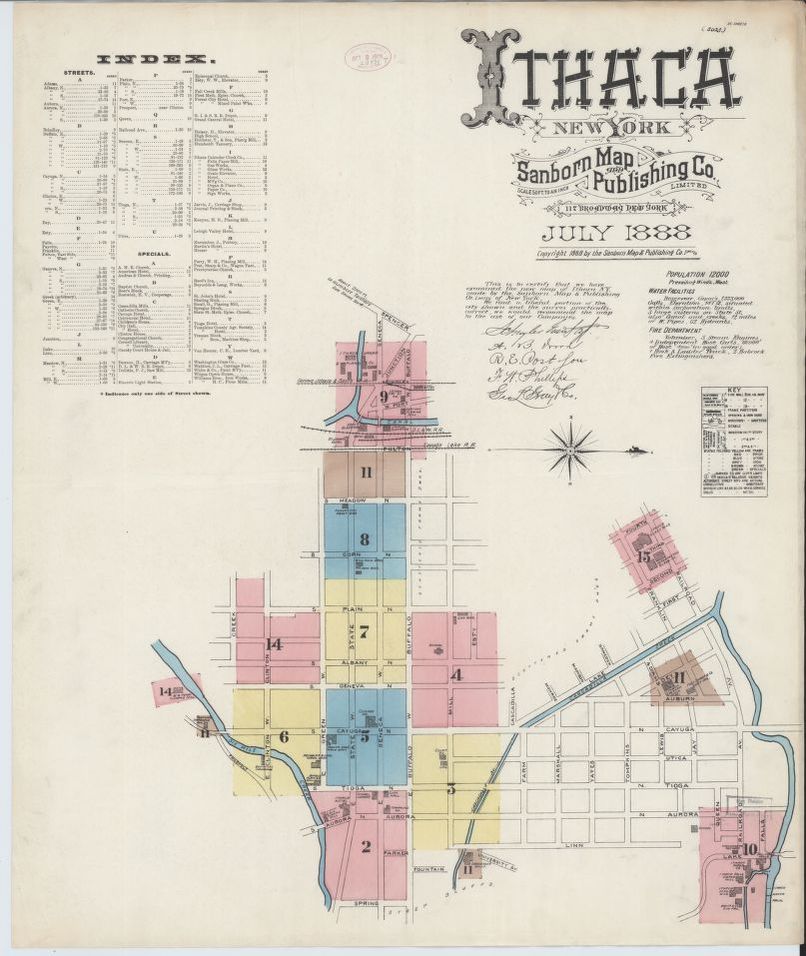 Population of Enfield, New York
In 1825, the population was 2,000, according to a report by the Enfield Historical Society. Ten years later, the population jumped to 2,332. One of those additions was Lodowick G. Miller, the first child of Amos and Emily. In 1835, there were 2,340 residents, including Delia Miller, born that year. In 1840, the population was 2,340. New additions in these numbers included Helen Miller (October 7, 1836) and Amos Miller (June 26, 1838).
Tragedy, however, struck. All three of the young Millers died within about a week.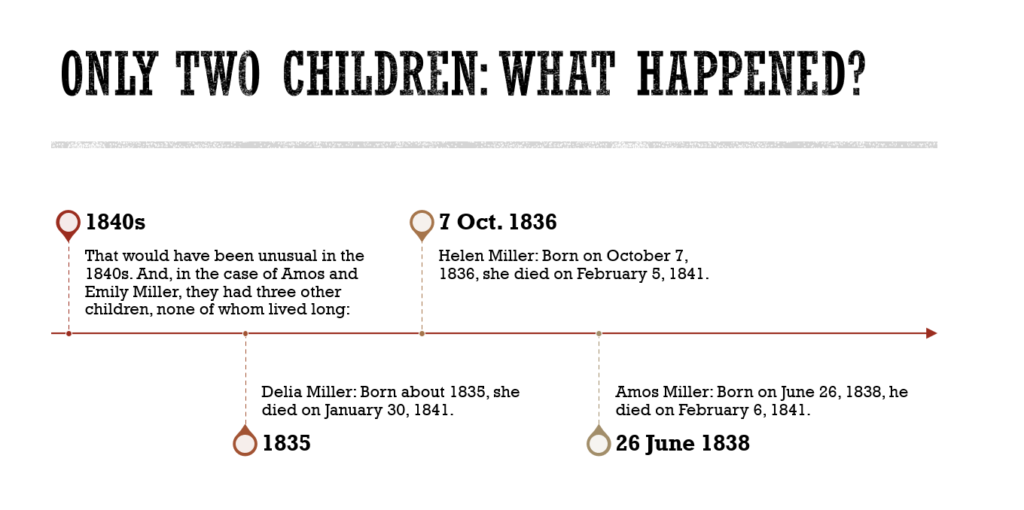 Presbyterian Cemetery: Enfield, New York
This is where the young Millers were buried. At the time, this was a new cemetery with the oldest recorded headstone that of Bethiah Newman, wife of James Newman, who died on March 30,1828. Other tombstones show that other young children and older adults died about the same time as the three Miller children, suggesting an epidemic.
In 1850, the population of Enfield was 2,117. Those who left two years later included Amos, Emily, Lodowick, and Wells Waite Miller. They were Ohio bound.
Wells Waite Miller: Exploration of His Life and Times
I'd like to share my research about Wells Waite Miller from Castalia, Ohio with you. Although I've written the material in the order in which I've found research material, I now roughly have the posts in the order in which the events occurred.
Blog posts I've written on the subject so far include:
Enfield, New York (current post)
Enlisting in the Civil War
Amos and Corinne Miller
"Speaking the Names: A Tale of Two Brothers" at Ashland University's Black Fork Review
I invite you to become part of this journey, sharing my posts with people who enjoy reading historical biographies.
If you read this material and have additional information that's directly tied to Miller or sets context about his life—or you've spotted errors—please email me at kbsagert@aol.com.