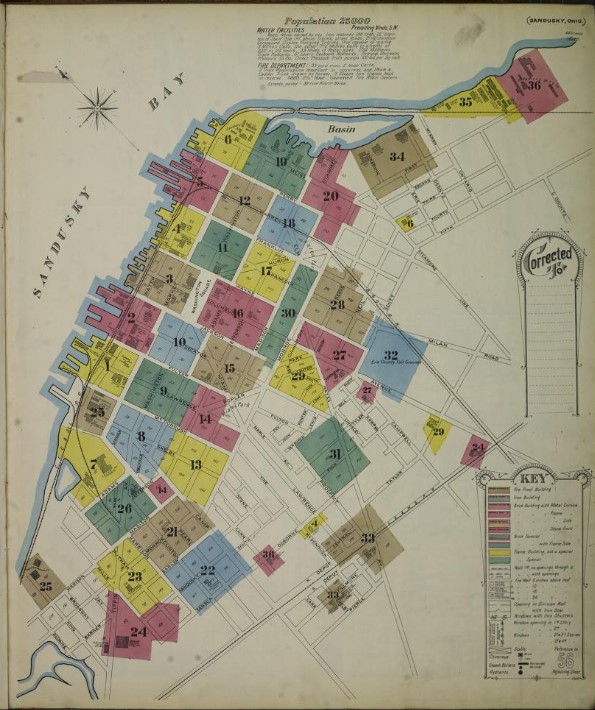 As I've been researching the life and times of Wells Waite Miller, it has become quite clear that he played a significant role in 19th-century Erie County politics and farmers associations, also serving as longtime secretary of what became the Ohio Department of Agriculture. Going through scans of Sandusky newspapers, though, revealed much more.
Setting the Stage: Ohio Governor's Race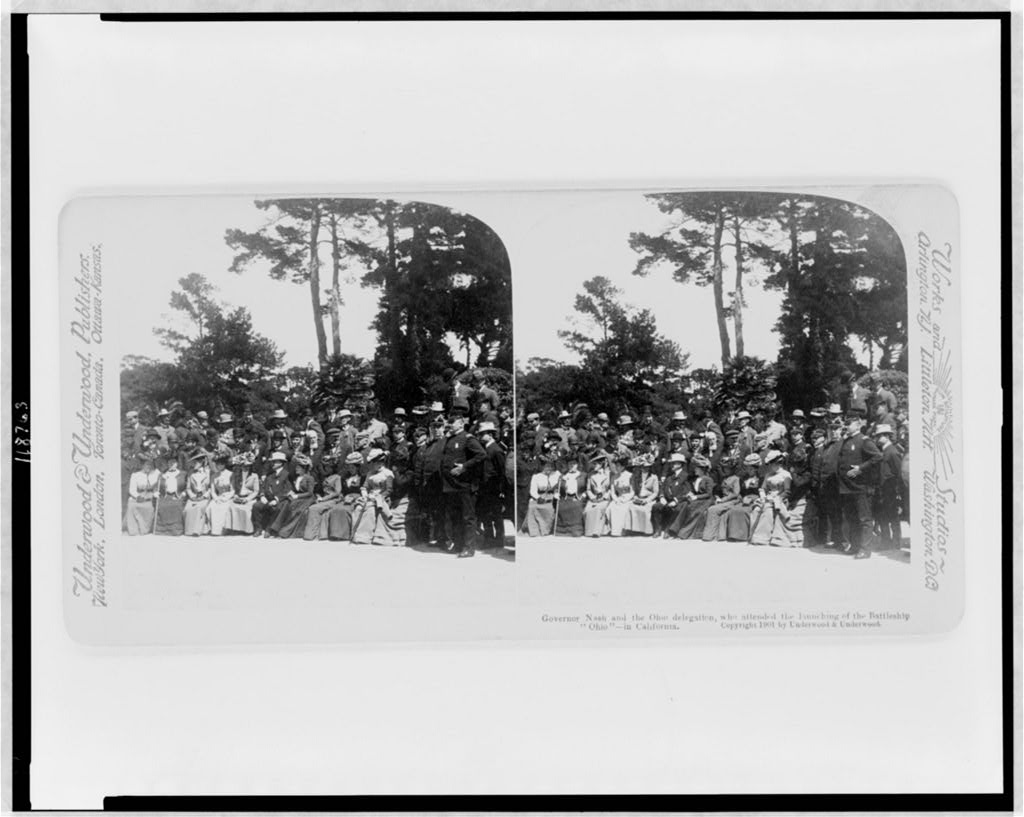 On January 8, 1900, Republican George Kilbon Nash became Ohio's 41st governor—an election in which Wells Waite Miller had received support to become the Republican candidate. It's interesting to see the many ways in which the two men experienced similar lives, including having the same birth year of 1842; Nash was younger by about six months.
Both grew up on a farm, something not especially unusual for that era—and then both men attended Oberlin College but didn't finish because they'd signed up to fight for the Union Army. It goes without saying, since this post focuses on 1899 and 1900, that both men survived the war. Nash lived until 1904 while Wells lived for two years beyond that.
Wells Waite Miller as Ohio Governor Candidate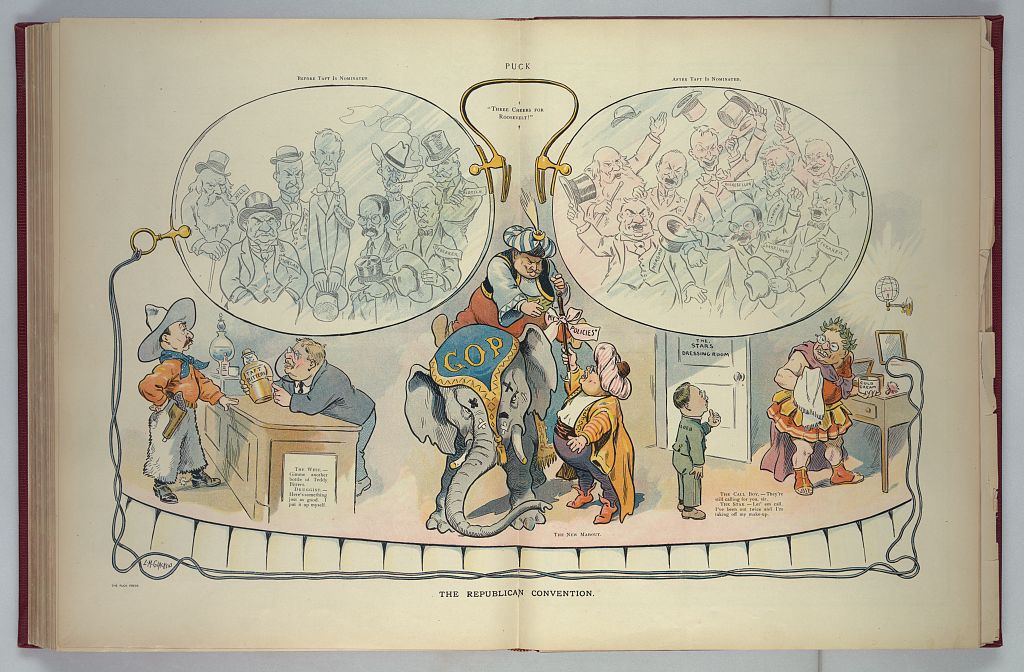 As far as when Wells first had ambitions of becoming governor, I've found this reporting in the May 1, 1899 edition of The Sandusky Star-Journal: "It has long been known that Wells W. Miller of Castalia had political aspirations and those are rapidly taking on form and substance. Months ago his name was mentioned in connection with the governorship." So, it appears that 1900 was the year he'd hoped his long-cherished dreams of becoming Ohio's governor would be realized.
Perhaps, though, he was contending in a viciously contested race in too genteel of a manner; see how The Sandusky Star-Journal describes his personality on May 12, 1899: "It is suggested in the sheet that Wells W. Miller of Erie county is a quiet, competent, self-contained gentleman, who has been spoken of by the granger interests all over the state as a candidate for governor, and concludes by asking the support of Erie county for him. Rhetorically the document is fearfully and wonderfully made."
Although I don't intend to hash through all the partisan infighting, it appears that Judge Linn W. Hull of Sandusky's bid for the nomination was reaching "formidable proportions." Senator Joseph Foraker—who fought in the Civil War and served as Ohio governor from 1885-1889—supported his candidacy. In fact, Foraker looked at Hull's candidacy with "great favor" and the publishing of a "scurrilous, acrimonious pamphlet"—the "sheet" referred to earlier in this post—criticizing Hull "did in no wise add to his pleasure."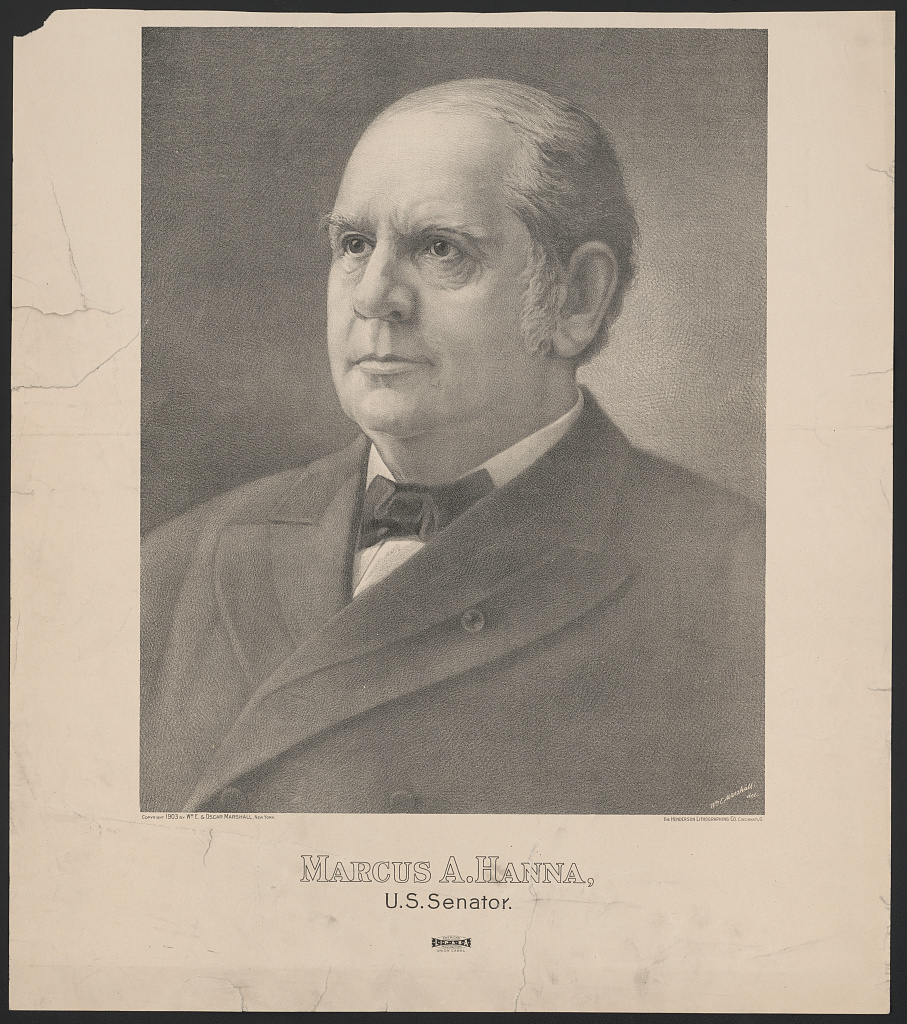 President William McKinley and Senator Marcus Hanna—the latter of whom was the subject of a bribery controversy that ultimately went nowhere—were anti-Hull. (I cannot resist mentioning the names of my Hanna ancestors who fought for the Union in the Civil War: Andrew Hanna and Thomas Hanna. I don't know if we're related to Marcus.)
Others who were hesitant to support Hull: supporters of Wells Waite Miller's candidacy because they didn't want two Erie County candidates in the mix. This could lead, some believed, into a situation where it would be "impossible to give Miller more than moral support."
Noting that there was a "large kernel of truth in the report of Miller's candidacy," direct support could not come for him from the Ohio State Grange—where Wells served as treasurer—because this society banned political discussions at meetings. Instead, the members were "certainly booming him on the quiet." Well known and respected by farmers throughout the state, "Colonel Miller had many friends among the individual members who were hustling for him [and it was] very probable that Miller's name would be presented."
Ohio Governor: George Nash for the Win
Although Wells did not become the Republican candidate for governor in 1900, he had clearly been a serious contender. It appears that, after he did not become the Republican candidate, he threw his support behind the eventual winner, George Nash. At a countywide Republic convention, on August 19, 1899, The Sandusky Star-Journal noted how—during his treasurer's report—Wells gave a speech about the county's "general financial affairs" and slipped in the name of Nash as gubernatorial candidate, pausing for a response. Receiving silence, "He paused some more, but the applause was not forthcoming. The treatment of Hull had not been forgotten."
As for Nash, he did not forget the loyalty of Wells Waite Miller. After Nash ran against the Democratic candidate John R. McLean and independent Samuel M. Jones, he won the office—and then  reelection. In 1904, he created the Ohio Antietam Battlefield Commission, naming Wells to the commission that determined the placement of battlefield monuments and preserved the history of the Ohio experience at that bloody battle. As part of this experience, Wells also coauthored The Ohio Antietam Battlefield Commission book in 1904.
Nash died on October 28, 1904 shortly after completing his second term as governor. As for Wells, when he died in April 1906, the Telegraph Forum notes how Wells was "one of the best known of Ohio's officials. Because of his long connection with the department, it is likely that he was known personally to more farmers than any other single man in Ohio. He had made the state fair a great success and the work of the department was so well in hand that the agricultural interests were given the finest possible service."
Wells Waite Miller: Exploration of His Life and Times
I'd like to share my research about Wells Waite Miller from Castalia, Ohio with you. Although I've written the material in the order in which I've found research material, I now roughly have the posts in the order in which the events occurred.
Blog posts I've written on the subject so far include:
Enlisting in the Civil War
Amos and Corinne Miller
Wells Waite Miller: Republic Candidate for Ohio Governor (current post)
"Speaking the Names: A Tale of Two Brothers" at Ashland University's Black Fork Review
I invite you to become part of this journey, sharing my posts with people who enjoy reading historical biographies.
If you read this material and have additional information that's directly tied to Miller or sets context about his life—or you've spotted errors—please email me at kbsagert@aol.com.